SF Sketchfest was founded in 2001 by David Owen, Cole Stratton and Janet Varney as a way to showcase the talents of six Bay Area sketch comedy groups: The Fresh Robots, Kasper Hauser, The Meehan Brothers, Please Leave the Bronx, Totally False People and White Noise Radio Theatre. The festival debuted in January of 2002 at the Shelton Theatre in downtown San Francisco and has grown rapidly into a nationally recognized comedy festival that mixes national headliners, local favorites and the best up-and-coming groups from throughout North America for a month of sketch, improv, stand-up and alternative comedy. A favorite with audiences, critics, and performers alike, the festival has grown substantially to become a highly anticipated artistic showcase that consistently delivers top quality comedic performances, tributes and panel discussions. To learn about past participants, visit the Past Festivals page.
Audiences have overwhelmingly responded to SF Sketchfest's diverse programming which has featured performers from every major North American television comedy smash of the last 25 years including "Saturday Night Live," "The Kids in the Hall," "Mr. Show," "Arrested Development," "VEEP," "The Upright Citizens Brigade," "The State," "Mystery Science Theatre 3000," "Strangers With Candy," "Key & Peele," "The Simpsons," "The Daily Show" and more. SF Sketchfest offers its audiences the rare opportunity to see their favorite performers in intimate live performances and discussions.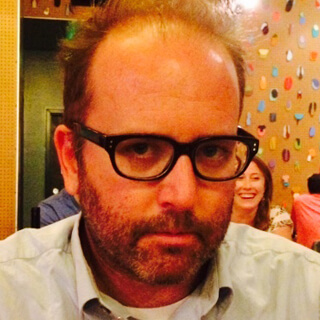 David Owen
David Owen co-founded SF Sketchfest in 2001 with Cole Stratton and Janet Varney. Along with Stratton, Varney and Gabriel Diani, he was a founding member of the comedy group Totally False People, which was featured at the HBO Comedy Arts Festival in Aspen. Outside of SF Sketchfest he has produced dozens of other festivals and events. He has worked as a Curator for the Bonnaroo Music and Arts Festival and Outside Lands and as a Festival Producer for the San Francisco International Film Festival, the Mill Valley Film Festival and the Stanford Jazz Festival. At the famed Purple Onion he presented Zach Galifianakis and Mort Sahl, among others. He lives in San Francisco with his wife and daughter.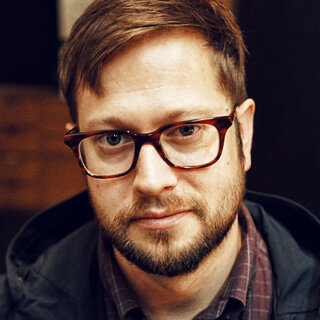 Cole Stratton
Cole Stratton is co-host of the Pop My Culture podcast which was named the #2 Best Comedy Podcast of the Moment by Rolling Stone. He has appeared on TV's "American Horror Story," "9-1-1," "Nash Bridges,"  NBC's "Comedy Colosseum," and will soon be seen on the season two premiere of "Good Girls." Film includes "Diani and Devine Meet The Apocalypse," "Around the Fire," "Dead Man on Campus," and "The Selling." He played boy bander Kip on the IFC web series "Fortune Rookie." Along with Janet Varney, he has written and performed comedic commentary to films for RiffTrax.com, an online venture by "Mystery Science Theater 3000″'s Michael J. Nelson.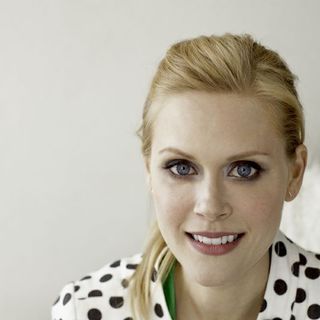 Janet Varney
Janet is a writer, producer, improviser, and Emmy-nominated actress based in Los Angeles, which is in California, which is in the United States (see globe). She stars in the IFC horror comedy series "Stan Against Evil," and as Becca on FXX's "You're the Worst" and as herself recurring on "@midnight." She hosts the innovative podcast The JV Club (featuring guests including Sarah Silverman, Tig Notaro, Christina Hendricks, and over 200 more) and was the voice of the title character on Nickelodeon's wildly popular animated show, "The Legend of Korra." She spent seven years hosting TBS' "Dinner and a Movie," appeared as Carly on all three seasons of Emmy-Nominated series "Burning Love," hosts and produces Geek & Sundry's Escape! and co-created "Neil's Puppet Dreams" with David Burtka and Neil Patrick Harris.
Fred Armisen
Matt Besser
Bart Coleman
Dave Eggers

Bruce McCulloch
Eugene Mirman
Laraine Newman
Bob Odenkirk
Kevin Pollak
Tom Sawyer
Molly Schminke
Michael Showalter
David Wain
Geof Wills
Founders and Directors
David Owen
Cole Stratton
Janet Varney
Managing Director
Jay Wertzler
Director of Production
Heather Gallagher
PR Director
Sheila Kenny, Right On! PR
Artist Services Managers
Aaron Hansen
Tammy Hart
Heather Wilson
Box Office Manager
Cara Tramontano
Hospitality Manager
Jen McGaffey
Marketing/Creative Director
Julie Schuchard
Digital Content Manager
Zack Ruskin
Copywriter/Marketing Coordinator
Laura Braun
Sponsorship Consultant
Brett Kushner
Programming Associate/Theater Operations Manager
Michelle Mitchell 
Transportation Manager
Ian Stewart
Transportation Coordinator
Megan Bell

Operations Coordinator
Nikki DeMartini
Box Office Staff
Mitch Vaughn
Ben Armington
2023 Poster Artwork
Bill Plympton